Sponsorship
The Orphan and Family Sponsorship Program of Hand of Help offers churches and individuals the opportunity to help change the world, one child or one family at a time. With the help of ministry volunteers, potential sponsors are connected with orphans at the Hand of Help Orphanage in Botosani, Romania.
The Child of the Month is Valentina B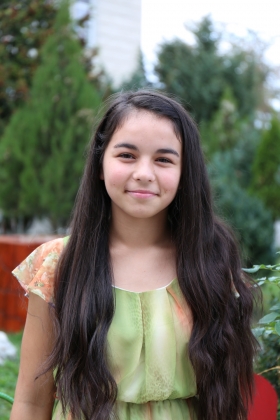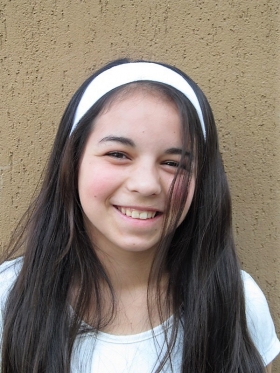 Valentina B was welcomed to our family in 2011. Her mother used to constantly neglect her family, leaving the younger children in the care of their older siblings; Valentina has never met her father.
Valy (as we like to call her) has proven to be a very intelligent young girl, always involved in our projects and activities and striving to do well in school. She loves working with children and dreams of becoming a teacher.
Valy enjoys reading, playing volleyball and loves animals, especially dogs. She also plays the violin.
Her mother and older sisters have started visiting Valy and on one of their visits, they managed to get a hold of their father over the phone. It was Valy's first conversation with her father and she was thrilled to finally hear his voice. He is currently residing at a considerable distance from Botosani, but we pray that the whole family will be reunited soon.
To sponsor Valentina B, go to the Sponsor Today page, and click "I want to sponsor a child", and enter "Valentina B - Child of the month" under the Child Name section.
How was the Orphan and Family Sponsorship Program started?
How do I join the program?
How much does it cost to sign up?
How does the child or family benefit from the money that I provide?
What is the sponsorship schedule? How do I contribute?
What happens if a parent or relative removes the child that I am sponsoring?
Will I receive receipts for my support?
Will I receive information about a specific child or family?
Can I write to my sponsored child?
Can I send gifts to my child or family?
What happens to my child or family if I am unable to send the monthly support?
Can a group, church, or organization jointly sponsor a child or family?

---