The Orphan and Family Sponsorship Program of Hand of Help offers churches and individuals the opportunity to help change the world, one child or one family at a time. With the help of ministry volunteers, potential sponsors are connected with orphans at the Hand of Help Orphanage in Botosani, Romania.
The Child of the Month is Lorena R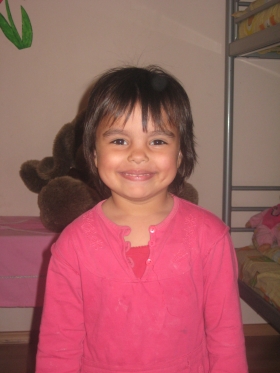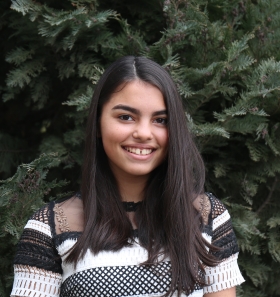 Lorena was born in 2007. At a very early age, along with her sisters and their mother, she was found living on the streets. The family was forced to leave the "structure" they were calling home due to the father's abusive behavior (a space with a demolition order and lacking even the most basic features like electricity or running water).
As the mother could not afford to pay the fees associated with registering the birth of her daughters, none of them had birth certificates or any other paperwork to document their existence. With no education, no income, no relatives to rely on or get help from, and no government assistance, the mother agreed to have Hand of Help become the girls' new home.
Lorena grew up to be a very intelligent young girl with a fantastic memory, constantly challenging the other children to learn more and do better with their studies. From an early age, she started singing and reciting Bible verses and lengthy poems that even adults would find difficult to recite.
She is always involved in the numerous activities around Hand of Help, and her smile and energy accompany her all the time. She loves arts and crafts and always seeks to learn and practice what she has learned.
Lorena is a studious young girl and does very well in school. She started Economics high school in 2022, and despite the many changes (new teachers, new classmates, new subjects), Lorena adjusted really well.
She continues to play the mandolin in our center's orchestra and has recently started learning how to play the violin. She also sings in church and is a part of our choir.
Danusia, her oldest sister, finished a local trade school with a diploma in hairstyling/haircutting and attended an extra course specializing in the same field. Once she turned 18 and her studies were over, she decided to start independent life and move to Bucharest, the capital of Romania. Lorena's other sister, Andreea, is still under our care.
She has grown into a mature young girl from a child with no legal existence. It is because of stories like Lorena's that we do what we do. To see a little girl transformed before our eyes is truly humbling! Thank you for making stories like these possible. You are giving the fatherless a chance and guiding them toward a life lived in Christ. We pray that the seeds planted in the lives of the children will bring forth much fruit and that the Holy Spirit will transform their lives into ones of continual worship of our God!
To sponsor Lorena R, go to the Sponsor Today page, and click "I want to sponsor a child", and enter "Lorena R - Child of the month" under the Child Name section.