The Orphan and Family Sponsorship Program of Hand of Help offers churches and individuals the opportunity to help change the world, one child or one family at a time. With the help of ministry volunteers, potential sponsors are connected with orphans at the Hand of Help Orphanage in Botosani, Romania.
The Child of the Month is George C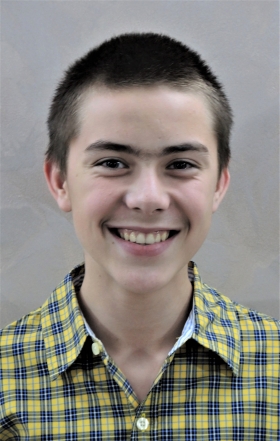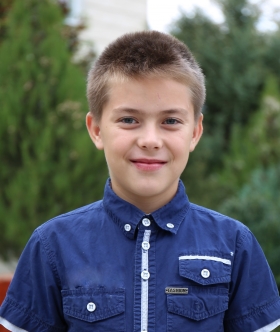 George C. has witnessed abandonment since infancy. His father, a foreigner, has never been a part of his life, while his mother left him in the care of his grandparents at an early age.
The grandparents were living in loathsome conditions. George, abandoned for the second time in his short life, had to get used to an abominable house, deprived of the most basic of care.
When we first met him, he was heart-wrenched, shy and barely had any confidence in himself. It was in June, 2015, at the age of 10, that he found a family, Hand of Help, to protect him and never leave him again.
We have seen tremendous growth in George. Once he understood he would not be forsaken once again, he started building relationships with the other children at the orphanage. We have also seen progress in his studies and in his involvement around our center. He was even elected the leader of his apartment, thus becoming the right hand of the social worker that cares for their small "family".
He enjoys reading geography books, watering our plants, helping with cleaning and riding his bike.
His grandmother is the only one to visit him on occasion. He hasn't heard from his mother or other relatives.
Please join us in praying for George! May he understand that there will never be another moment of abandonment while in the arms of our Father. He is His child! May he rest securely on His promises while striving to be an obedient child and servant of our Lord!
To sponsor George C, go to the Sponsor Today page, and click "I want to sponsor a child", and enter "George C - Child of the month" under the Child Name section.